Grass Seed Spreaders
Browse our grass seed spreaders for sale below suitable for lawns, paddocks and any green open spaces. We are grass seed and spreader suppliers to the pubic amenity sector in retail or wholesale quantities. All of our products are available to buy online and prices that appear are inclusive of VAT where applicable. Most of these spreaders are multi purpose being suitable for all grass seed, fertiliser and winter salt if required.
We only supply quality products, see our quality page.
Unsure on the product that you require? Click here to view our advice pages.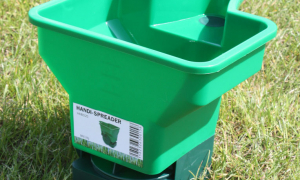 - Suitable for grass seed, wildflower seed and fertiliser
- Capacity of 3kg
- Adjustable flow control
- Spread of 1-2m

More Info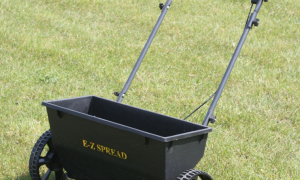 - Suitable for grass seed, fertiliser and winter salt
- Capacity of 12kg seed or 25kg fertiliser/salt
- Adjustable and precise flow control
- Width of 0.5m

More Info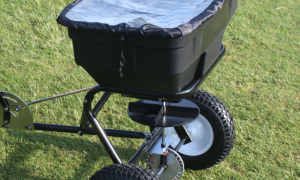 - Suitable for grass seed, fertiliser and winter salt
- Capacity of 20kg seed or 56kg fertiliser/salt
- Adjustable flow control
- Rust proof frame and 30cm tyres
- Spread of 2-3m
More Info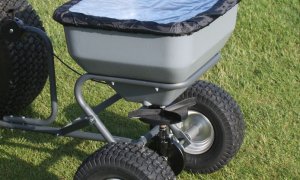 - Suitable for grass seed, fertiliser and winter salt
- Capacity of up to 60kg
- Exceptional build quality with 40cm tyres
- Rain cover protects against the elements
- Spread of up to 3.5m
More Info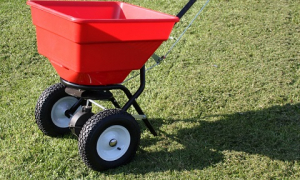 - Suitable for grass seed, fertiliser and winter salt
- Capacity of 20kg seed or 50kg fertiliser/salt
- Adjustable flow control
- Heavy duty construction
- Spread of 2-3m
More Info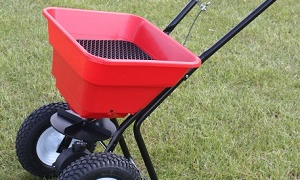 - Square hopper with removable grid
- Capacity of 15kg seed or 35kg fertiliser/salt
- Adjustable flow control with metal rods
- Heavy duty construction
- Spread of 2-3m
More Info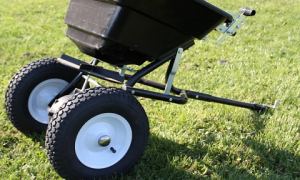 - Suitable for grass seed, fertiliser and winter salt
- Capacity of 18kg seed or 36kg fertiliser/salt
- Adjustable flow control
- Rust proof poly hopper and pneumatic tyres
- Spread of 2-3m
More Info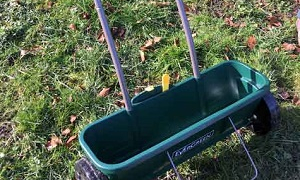 - Suitable for grass seed and fertiliser
- Capacity of 5kg seed or 10kg fertiliser
- Easy to assemble
- Width of 0.5m

More Info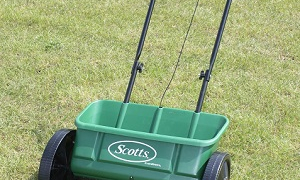 - Suitable for grass seed and fertiliser
- Capacity of 8kg seed or 15kg fertiliser
- Accurate application
- Width of 0.5m

More Info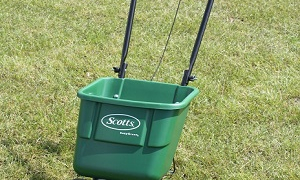 - Suitable for grass seed and fertiliser
- Capacity of 8kg seed or 15kg fertiliser
- Wide spread for quicker application
More Info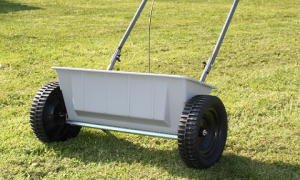 - Suitable for grass seed and fertiliser
- Capacity of 14kg seed or 27kg fertiliser
- Precise application with flow control
- Width of 0.5m

More Info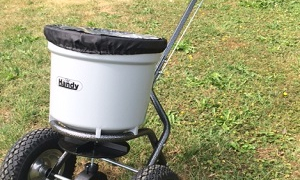 - Suitable for grass seed and fertiliser
- Capacity of 10kg seed or 23kg fertiliser
- Heavy duty construction
- Spread of 3-3.5m
More Info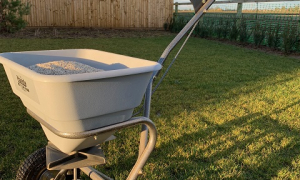 - Suitable for grass seed and fertiliser
- Capacity of 19kg seed or 31kg fertiliser/salt
- Flow control with metal rods
- Heavy duty construction
- Spread of 3-3.5m
More Info