Handheld Spreader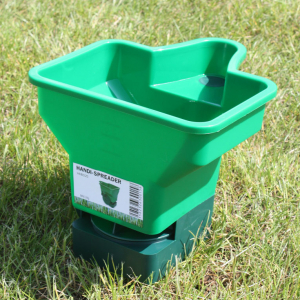 Ideal for small lawns or spot spreading of seed or fertiliser.
- Suitable for grass seed, wildflower seed and fertiliser
- Capacity of 3kg
- Adjustable flow control
- Spread of 1-2m
Remember that at GrassSeeds.com, all grass seed varieties in our mixtures are trialled and recommended by the Sports Turf Research Institute. We do not sell poor quality or untested grass seed...buy with confidence from licensed seed merchants, registered with the Department for the Environment, Food and Rural Affairs.