Wildflower Seeds Mixtures 100%
Browse our native 100% British wild flower seeds mixtures for sale below. You can buy wildflower seeds online for gardens, landscapes, meadows and environmental projects. We are wildflower seed suppliers to the public amenity sector in retail or wholesale quantities. All of our products are available to buy online and prices that appear are inclusive of VAT where applicable.
We only supply quality products, see our quality page.
Unsure on the product that you require? Click here to view our advice pages.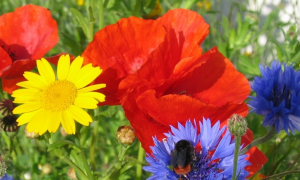 This mixture is ideal to sow in the spring and will give vibrant colours in the summer of the same year. Contains five species that would traditionally be found in disturbed cultivated fields before commercial use of weedkillers.
More Info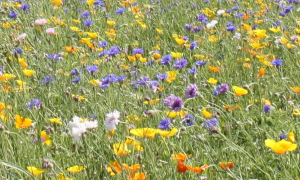 This mixture will produce bright flowers for an attractive meadow, and attract bees and butterflies. Contains all annual species carefully selected to attract wildlife into your garden or meadow.
More Info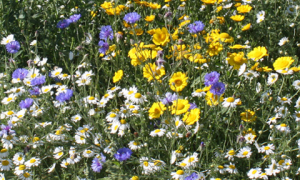 One of our most popular wildflower mixtures; specifically designed to be sown in to existing grassland. This mixture contains around 20% annual species to ensure a good showing in the first year, and 80% perennials.

More Info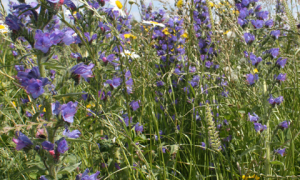 Formulated specifically to attract bees, birds and butterflies in to your garden or meadow, containing a rich variety of species to attract a broad range of wildlife, including 20 species approved by the Royal Horticultural Society as perfect pollinators.

More Info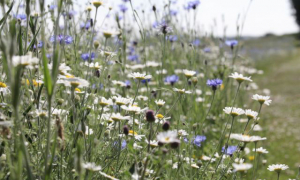 A popular choice if you want colour quickly but also a long lasting meadow. 30% of this mixture is made up of the five species in our cornfield annuals mixture providing a bold flowering in the first year. 70% perennial composition ensures a long lasting meadow.

More Info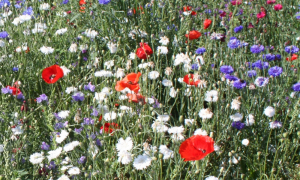 The perfect mixture to show your national pride in the year of the centenary of the First World War and England going to the World Cup! A blend of red, white and blue flowering species to create the ultimate patriotic display!
More Info