Wildflower Meadow Mixture Seeds - Heavy Shade
Wildflower Meadow Mixture Seeds - Heavy Shade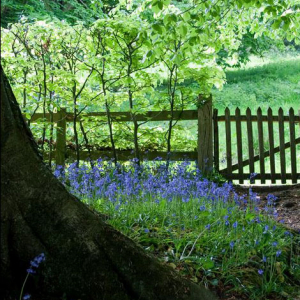 Species contained within this mixture will typically be found in areas of heavy shade, typically denser woodland.
- Contains 80% grasses and 20% wildflowers
- Creates a natural looking meadow
- Best suited to areas that may suffer prolonged periods of shade
- Sow at 5g per metre square
Contains: Agrimony, Wood Avens, Hedge Bedstraw, Nettle-Leaved Bellflower, Betony, Bluebell, Meadow Buttercup, Red Campion, Columbine, Foxglove, Meadowsweet, Garlic Mustard, Ramsons, Wood Sage, Hairy St John's-Wort, Greater Stitchwort, Teasel, Upright Hedge-Parsley, Bush Vetch, Tufted Vetch, Wild Clary, Wild Angelica, Yarrow, Hedge Woundwort.
Remember that at GrassSeeds.com, all grass seed varieties in our mixtures are trialled and recommended by the Sports Turf Research Institute. We do not sell poor quality or untested grass seed...buy with confidence from licensed seed merchants, registered with the Department for the Environment, Food and Rural Affairs.