Lawn Repair
Renovating or repairing a worn out lawn is easy using the correct grass seed mix. Offering excellent wear tolerance, our range of lawn repair products has been specially developed to patch and repair existing lawns.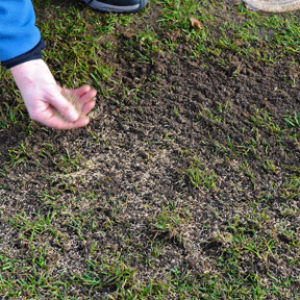 Free next day delivery
This is our
quickest establishing
and hardest wearing lawn grass seed mixture designed specifically f
or patching and repairing, or
where your lawn needs to stand up to excessive wear or poor conditions. Containing 100% perennial ryegrass, with varieties selected for
maximum wear tolerance
.
A blend of three amenity perennial ryegrass varieties chosen for rapid germination
Ideal for overseeding
Quickly repair any worn out patches on your lawn
Exceptionally hard-wearing

Sow at 50g per metre square
More Info