Herbal
Buy herbal paddock grass seed online from GrassSeeds.com. We have a wide range available to create nutrient rich paddocks for horses and ponies.
Buy online or call 01205 281908 for sales, advice and quotations.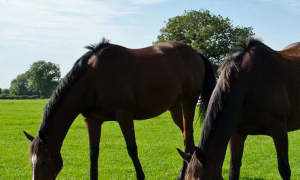 A unique grass seed mixture for your horse and pony paddock that provides a range of nutritional requirements, including ryegrass and a mixture of other grasses and herbs. Contains amenity perennial ryegrass for a hard wearing sward.

More Info