Premium Spring & Summer Lawn Fertiliser 12.4.8 + Fe
Premium Spring & Summer Lawn Fertiliser 12.4.8 + Fe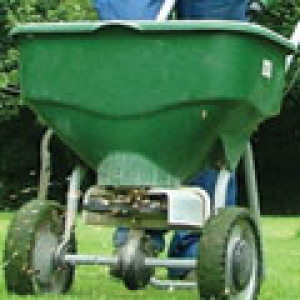 A premium fertiliser

for areas of lawn and turf. Contains a

balanced blend of nutrients

for healthy growth along with Iron, Magnesium and Seaweed.





- Mini granule formulation
rapidly disappears within the grass
- Iron content provides a
rapid 'green up'
- Magnesium and Seaweed improve the
all round health of the grass
- Contains NPK at a ratio of
12.4.8 plus 2% Fe
- Recommended coverage is 35g/m². 20kg will cover 570m²
Remember that at GrassSeeds.com, all grass seed varieties in our mixtures are trialled and recommended by the Sports Turf Research Institute. We do not sell poor quality or untested grass seed...buy with confidence from licensed seed merchants, registered with the Department for the Environment, Food and Rural Affairs.