Boston Seeds Quality Hard Wearing Lawn and Landscape Grass Seed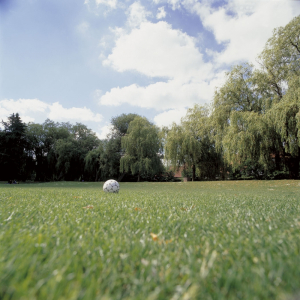 Boston Seeds hard wearing grass seed is suitable for for wear tolerant lawns combined with good all year round appearance. Suitable for most lawn and landscaping situations, this mixture is easy to establish and recovers quickly from stress.
- A precise blend of ryegrass and fescues to make your lawn wear tolerant
- Good solution for a back garden or other open space
- Ryegrass content provides unrivalled wear tolerance
- Fescues bind the turf for strong ground coverage
- Sow at 50g per metre square
Remember that at GrassSeeds.com, all grass seed varieties in our mixtures are trialled and recommended by the Sports Turf Research Institute. We do not sell poor quality or untested grass seed...buy with confidence from licensed seed merchants, registered with the Department for the Environment, Food and Rural Affairs.