Boston Seeds - Premium Paddock Grass Seed with Herbs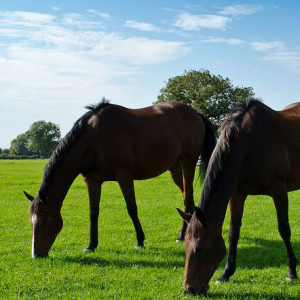 A unique grass seed mixture for your horse and pony paddock that provides all equine nutritional requirements, including ryegrass and a mixture of other grasses and herbs.
- Contains amenity perennial ryegrass for a hard wearing sward
- Perennial ryegrasses give good quality grazing
- Enriched with a variety of herbs – ribgrass, yarrow, burnet, sheep's parsley
- Fescues, meadow grass and timothy provide winter hardiness and improve hay cut
- Sold in 13kg one acre packs
Need advice on caring for your paddock? Click here for our advice article on basic paddock care.
Remember that at GrassSeeds.com, all grass seed varieties in our mixtures are trialled and recommended by the Sports Turf Research Institute. We do not sell poor quality or untested grass seed...buy with confidence from licensed seed merchants, registered with the Department for the Environment, Food and Rural Affairs.