All In One Lawn Treatment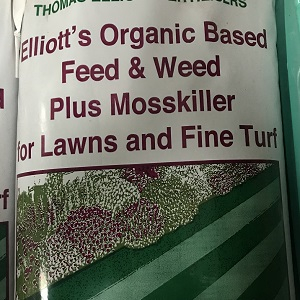 Formulated specifically to fertilise your lawn, kill weeds and control moss, all in one application. Contains nitrogen, phosphates and potassium at a ratio of 10.4.4 with additional iron, 2.4D and Mecoprop dual action herbicide weedkillers.
- High nitrogen level to improve leaf and shoot density
- Iron gives the lawn a deep green colour
- Selectively kills weeds and controls moss
- Nutrient release over six to eight weeks
- Apply at 60g per metre square, supplied in 20kg bags
Remember that at GrassSeeds.com, all grass seed varieties in our mixtures are trialled and recommended by the Sports Turf Research Institute. We do not sell poor quality or untested grass seed...buy with confidence from licensed seed merchants, registered with the Department for the Environment, Food and Rural Affairs.